News-FRONT-EN
THE GUARDIAN 🔵 UK care home bosses demand next government funds 44% pay rise for staff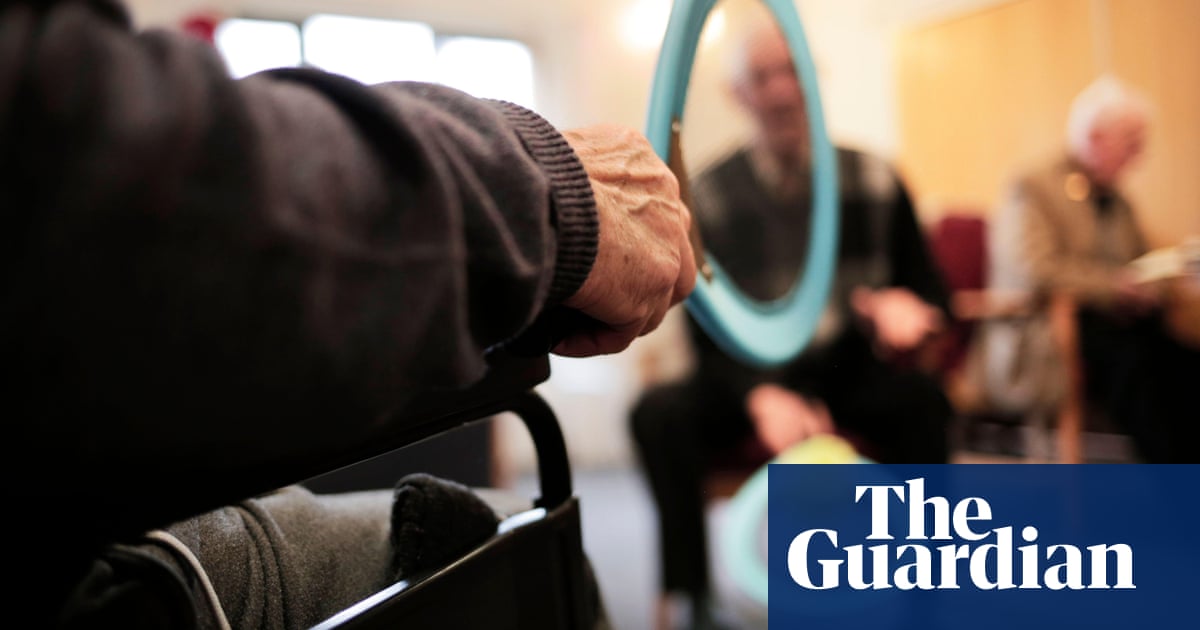 Care home bosses are demanding the next government funds a 44% pay rise for frontline staff to stabilise the crisis-hit sector and boost a system that is "in an extremely precarious state".
Care England, whose members include the largest care home chains, is calling for the next prime minister to set a £15-per-hour minimum wage for care workers as part of a £10bn a year support package. There are currently over 152,000 vacant posts, 430,000 people are on care waiting lists and scores of facilities are rated inadequate in the care system.
The demand represents a clear challenge to Keir Starmer whose Labour party is on course to form the next government, polling suggests.
In response the Department of Health and Social care said it was committed to a 10-year reform plan, and cited £8.3bn in additional investment over two years. But this is less than half the amount the sector says is needed.
Labour declined to comment. The shadow chancellor, Rachel Reeves, said last month a Labour government wouldn't raise wealth taxes to increase spending.
Tax expert and campaigner Richard Murphy recently calculated that restricting pension tax relief to 20% would raise up to £14.5bn a year – more than enough to stabalise social care.
The funding demand comes after the TV presenter Kate Garraway, became the latest high-profile figure to speak out over the vulnerability of the care system, revealing that she is "battling the system" to secure care for her chronically ill husband, the former New Labour adviser, Derek Draper.
"The recommendations are pragmatic, realistic and would deliver meaningful impact," said Martin Green, chief executive of Care England. "This includes a multibillion pound boost to the economy, shorter NHS waiting times and care work becoming a valued and rewarded career. It is incumbent upon the incoming government, whatever their political persuasion, to put the future of adult social care at the heart of its vision for the country."
The £10bn-a-year demand includes paying care homes more for each publicly-funded place to cover rising costs. A £15 minimum wage for care workers would be a far larger percentage pay rise than the 5% agreed by striking nurses earlier this year. Doctors have been offered around 6%.
On Monday, Phil Hope, a former care minister, and Stephen Dorrell, a former health secretary, endorsed a separate call for greater investment arguing "for every £1 invested, £1.75 is generated in the wider economy". Investing in social care particularly assists poorer areas as the economic contribution of the social care sector is notably higher in areas like the north-east, they said.
But Care England's demand will spark questions about whether care companies should use their own resources to pay more staff more. Care England's largest members include the 285-home chain HC-One which is majority-owned by a US private equity company, and Barchester, whose highest paid director earned close to £3.2m over the last two years for which accounts are available.
Unison, which represents many care workers and warns that if wages don't rise the sector's staffing crisis won't end, said "employers must do their bit too".
"Many private care firms are extracting mega profits, allowing care standards to plummet and treating staff abysmally," said general secretary, Christina McAnea.
But one chief executive claimed many operators do not have the money to fund such a large pay increase and would either have to increase charges for residents and that some could go bust.
He also feared any funding increase, which would be channelled via local councils, might not reach care homes. Despite double digit inflation, some councils have only increased funding for social care places by less than 3% a year.
Care England's intervention comes after ministers were savaged for earlier this year halving a £500m scheme to "improve social care as a long-term career choice". The Scottish first minister, Humza Yousaf, said this month the wage floor for care workers in Scotland will rise from £10.90 to £12.
Care England is also calling for the professional registration of adult social care staff in England to speed up checks on references and criminal records and reduce repetition of basic training.
A DHSC spokesperson said: "Most care workers are employed by private sector providers who set their pay, however, we have raised the national living wage by 9.7% to £10.42 an hour for workers aged 23 and over."