News-FRONT-EN
THE GUARDIAN 🔵 'I was like 500th on the list': life inside Britain's affordable housing crisis
The seaside holiday town of Torquay in Devon, the sprawling metropolis of Birmingham and the remote countryside of Argyll and Bute in Scotland don't appear to have much in common.
But, like many local authorities up and down the country, the councils governing all three have declared a housing emergency in recent months, citing reasons such as "a clear shortage of affordable housing" and "a property repair and maintenance crisis".
Housing troubles are affecting every corner of the UK, from Leicester – the largest city in the east Midlands with a population of 350,000 – to Frome, a hilly market town in Somerset home to about 28,000.
The situation is at breaking point in Leicester, which declared a housing crisis in November last year. The council is seeing 5,000 people become homeless each year while its housing stock is shrinking rapidly, forcing more and more people into temporary accommodation.
While there are 6,000 people on the council housing waiting list, only about 900 council homes are becoming available annually – it loses about 350 properties through Right to Buy each year, one of the highest rates of any local authority.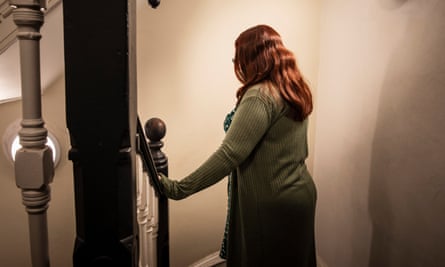 Former primary school teacher Hannah Piper, 33, experienced first-hand how difficult it can be to find housing in Leicester, especially for vulnerable people. An abusive relationship led to her developing a drug addiction, and she ended up in temporary accommodation.
After getting clean, she was eager to get back to work and turn her life around but getting a permanent home seemed impossible.
"I was on the council house waiting list for two years and that was just absolutely crazy. Bearing in mind I'm homeless, I wasn't even in the top priority band," she said.
"You bid every week, every Wednesday they show you a list of properties that are available, and there's literally only two or three. I could see I was like 500th on the list, meaning 499 people would get offered a property before me. And then I was told it would probably be another three years before I was offered anything.
"It was horrifying because the temporary accommodation was a really unpleasant place to be."
The only other option available was the private rented sector, which now makes up more than a third of properties in the city, of which only 3% are affordable to people on benefits or low wages.
"In the end I was looking across five counties – Leicestershire, Nottinghamshire, Derbyshire, Staffordshire and Warwickshire, trying to find a one-bed property within my price range on benefits," Piper said.
"As a single person I get £449 from the government for rent. You can't get anywhere with that, even like a shared house. And the landlord has to accept benefits and a lot of them don't."
In the end she was only able to secure somewhere with the help of the social enterprise Beam, which paid her deposit, first month's rent and had an online service to act as her guarantor.
"I don't want it to seem that I'm a normal case. I've realised that I'm one in probably 10,000, if not even more. I've never heard of anyone else who got a place like I did," she said. "Some of the people I was with in temporary accommodation have been stuck there for years."
Elly Cutkelvin, the assistant mayor for housing at the council, said they were running out of options to find people homes: "Every which way you look, it just proved impossible.
"We have seen a tsunami of families presenting as homeless through section 21 eviction notices. It's wave after wave and there just isn't enough houses to go around. So we declared a crisis."
Census data showed Leicester is one of the fastest growing cities in the country, expanding by over 8% over the last decade. It has already grown outside its boundaries and is now having to turn to neighbouring counties for land for housing.
"We have sleepless nights at the situation that we're facing. We feel like we're doing everything we can possibly do," said Chris Burgin, director of housing at Leicester city council.
"We've gone from a situation where in 2021, we had no families whatsoever who were in B&Bs, to a point where we've now got 303 families in bed and breakfast and temporary accommodation, many for longer than the six-week time limit. And things could get worse this winter."
Over 150 miles south in Frome, which has frequently appeared on the Sunday Times list of best places to live, the housing crisis looks different but the core issue is the same – a chronic shortage of affordable housing.
The average price of rent in the town has risen to £1,499 a month, 50% of the average local salary, largely caused by an influx of people moving away from London in the post-Covid shift to working from home, increasing competition and pushing up rental prices.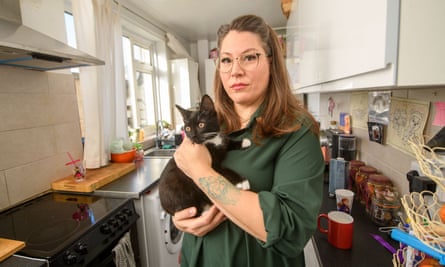 Maria Berryman, a 43-year-old single mother who has lived in Frome for over 10 years, said she is being forced to leave the town as rents have risen drastically in recent years.
Back in 2016 she was paying £600 a month for a two-bedroom house – she's now paying £975 a month for a two-bedroom ex-council flat after the landlord increased the rent again in September.
"We just can't afford to live here any more. I'm working full-time in a management role at a charity, and yet I still need to claim universal credit to get enough money for rent. This is ridiculous," she said. "My daughter has just started school and I don't want to take her away from her friends, but when the rent goes up again I won't be able to afford it."
She was forced to move out of her previous property after the landlord announced rent was going up from £845 to £1,300 a month, and she found the competition for another place tough – she viewed her current flat via a "virtual tour" and had to submit bids for it in a WhatsApp group.
"Especially as a single mum it's really hard because [landlords] don't really want someone with just one salary," she said. "We get a lot of people moving here with their remote London wages so it's easy for them, they're paying so much less than in London. And I think that's why it has just gone up and up. Even the cafes are getting more expensive.
"For your average family, it's becoming impossible to stay here and live comfortably. Yes it's pretty, but who cares about pretty when you can't afford food?"
Caroline Standen McDougal, operations and finance director of a letting agency in Frome, said the firm is inundated with prospective renters for every listing it posts.
"It's gone crazy since Covid. So many people are moving out of London, realising they can work from home. But it's frustrating for the locals, it's pushing the rent up," she said. "We get people from abroad, people from London, who commit to a property without even coming to look at it. Prices have been going crazy."
In some cases prospective tenants have been offering up to six months' rent to landlords upfront in an attempt to secure accommodation.
Polly Lamb, one of 17 independent councillors who make up the town council, which declared a housing crisis in August, said they had done so because "we just don't have the tools to help the people that are coming to us and saying, 'why is it we can't afford to live in the town that we grew up in?".
"People come on holiday and they say: 'We could live here,' and then they do," she said. "The house prices have risen really sharply, as they have in many other towns, and it's driving people out who have been brought up here, lived here all their lives or they've got children in school."
Lamb said it was unfair to place the blame wholly at the feet of 'outsiders' moving to the town. "People do like to say that Frome is a victim of its own success. But I think that takes the focus away from central government doing the right thing, making sure there's enough social housing for the vulnerable people that need it," she said. "If something is a success, it means it's a success for everyone."