News-FRONT-EN
THE GUARDIAN 🔵 Asylum seekers 'degraded' at detention centre: key points from Brook House inquiry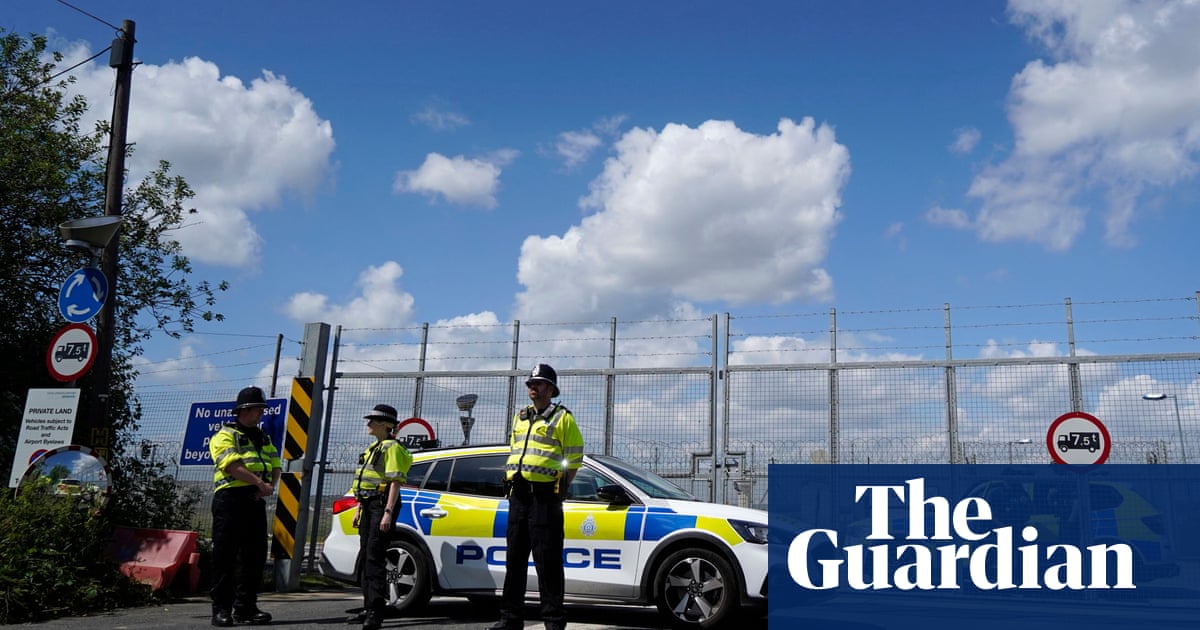 The Brook House public inquiry report, published on Tuesday, has been described as a searing indictment of immigration detention, where migrants who are not being punished for a criminal offence are locked up indefinitely.
The report was commissioned because undercover footage obtained by the BBC's Panorama team provided evidence of suffering by many detainees. The report includes moving pen portraits of some of those detained.
'Humiliated and degraded'
A man born in St Vincent and the Grenadines joined the British army in 2001 and served as a Commonwealth soldier for 11 and a half years. He was diagnosed with PTSD, turned to alcohol as a coping mechanism and then went to prison. He was taken to Brook House and whenever he heard doors banging thought it was an explosion, threw himself to the floor and became breathless and panicked. He experienced chest pains and was taken to hospital by guards. When he wanted to use the toilet in the hospital he was attached to a guard by a long chain. He said he felt "so humiliated and degraded by the experience".
'I thought I was going to die'
An Egyptian man claimed asylum in the UK in 2014. His claim was based on "horrible abuse and torture" he said he had experienced in Egypt. The man spent some time in prison and was then detained. He self-harmed, putting a T-shirt around his neck and a battery in his mouth. He said that one of the guards sat on his head and tried to strangle him. "I thought I was going to die, that the man doing this to me was going to kill me," he said. He added that he did not complain because he thought this abuse was normal in a UK detention centre, and was told that the guard who attacked him was "just doing his job". He suffered from PTSD and was diagnosed with major depressive disorder. "People who have mental health problems like me should not be in there," he said.
'Please do something about it'
A Nigerian man who came to the UK in June 2015 and married an EU citizen told the inquiry he was unlawfully detained and said the impact on his mental health was "crushing". After his time in detention he was diagnosed with PTSD and has flashbacks and nightmares. "I don't pray anyone experiences it, and part of the reason I came to this inquiry is to [ask you to] please do something about it."
'Treated like an animal'
A man born in Somaliland who came to the UK as a 10-year-old spent some time in care and in prison before being detained for 987 days, including 563 days in Brook House. He said officers were racially abusive towards him and complained about excessive use of force against him. His brother died while he was detained but he wasn't allowed to attend the funeral. His mental health deteriorated and he attempted suicide. "I was treated like an animal, something less than human," he said.
'Very difficult and frightening'
A Jamaican man, who had lived in the UK for 22 years and was visually impaired, struggled in Brook House. He said he was given very little help to navigate the centre and struggled to move around between his cell and other areas. "It was very difficult and frightening for me at Brook House, being almost blind. I didn't know anyone there and I couldn't see other detainees properly," he said.
'Guinea pig for Spice'
An Iranian man who arrived in the UK in November 2012 spent some time in prison and then 422 days in Brook House, along with a period of time in other detention centres. He experienced mental health problems and a charity who visited him recorded that he was unaware he was being detained and that he was in England. The man was bullied by other detainees and forced to be a guinea pig for supplies of the psychoactive drug Spice that was being smuggled into Brook House. In August 2018 he was sectioned under the Mental Health Act and in 2019 he was granted discretionary leave to remain in the UK.