News-FRONT-EN
BBC 🔵 Woman finds her 40-year-old message to dad in book bought online
A woman has spoken of her surprise at receiving the exact copy of the book that she signed and sent to her late father in 1984.
Ros Ford, from Alfriston, East Sussex, purchased a copy of Texts and Pretexts by Aldous Huxley for her husband Adam's birthday.
The order, through book warehouse ABE Books, was sent from a shop owned by Michael Moon in Whitehaven, Cumbria.
Inside was the message Mrs Ford had hand-written decades ago.
Mrs Ford, who was brought up in the Lake District, told BBC Radio Cumbria: "It was a book I thought about over the years, but I didn't recognise it at first because it had no desk cover.
"So I was just flicking through it and there was my handwriting, dedicating it to my dear old dad."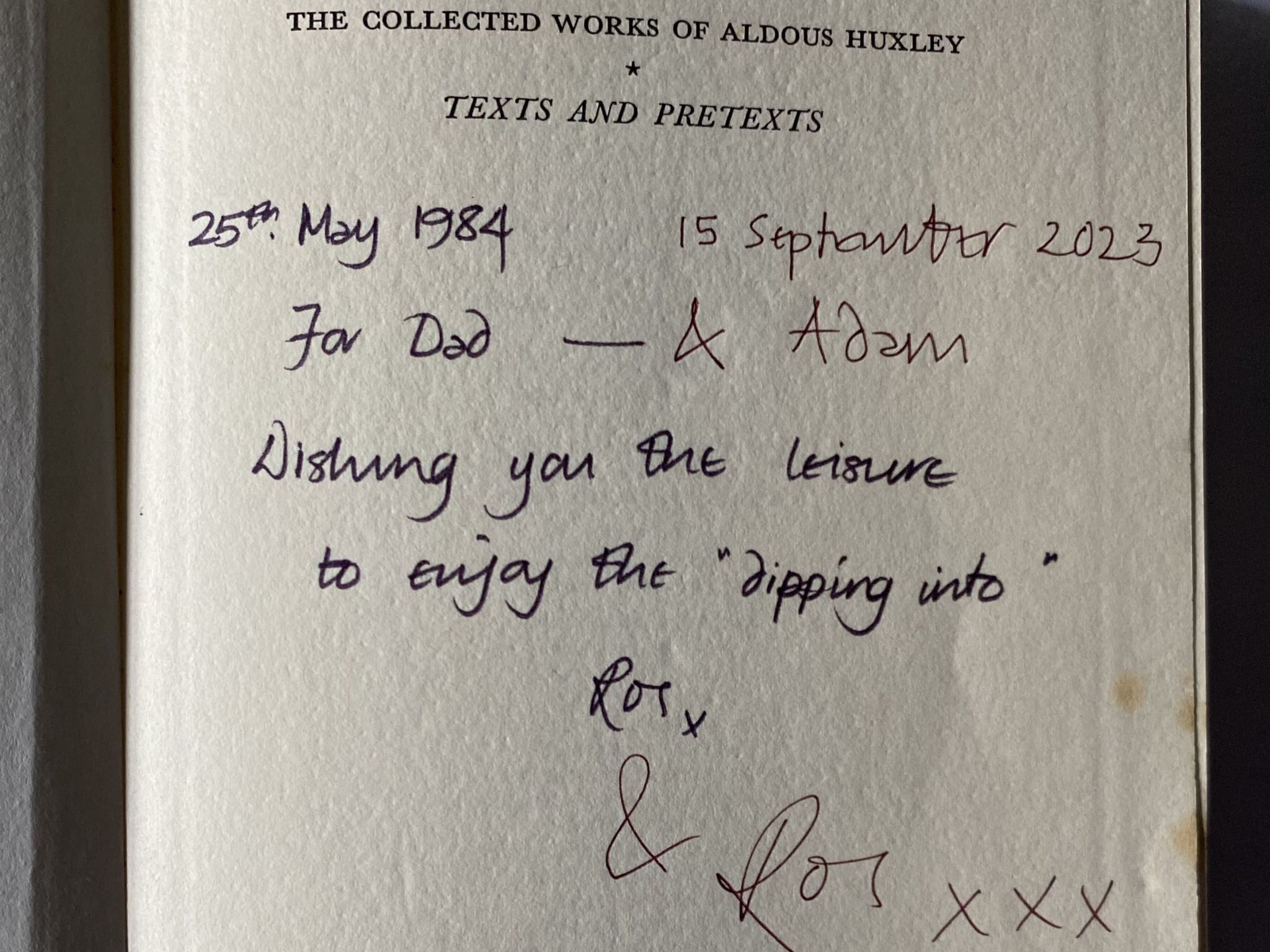 She originally bought the book in 1984 for her father, adding: "As he was going into retirement, I thought it would be a lovely way of reflecting on life.
"However, it's my husbands 83rd birthday and something I read in the Guardian prompted me to think about the book, and I thought I'll get it for him for his birthday.
"Low and behold, a copy came from Michael Moon. It's a lovely circular story.
"And I have the privilege of paying for the same book twice."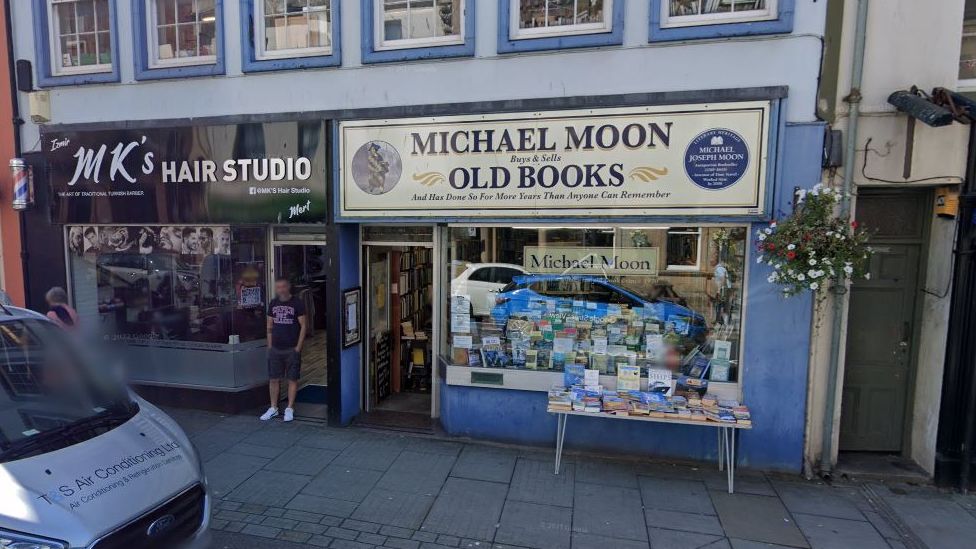 Mr Moon, said: "It makes our day, this is what our job is all about.
"I am delighted to have sold it and they are delighted to received it.
"After 40 years, it's like two people pointing fingers."


Follow BBC North East & Cumbria on X, Facebook and Instagram. Send your story ideas to northeastandcumbria@bbc.co.uk.