News-FRONT-EN
BBC 🔵 Why do rape and sexual assault victims find it hard to go straight to police?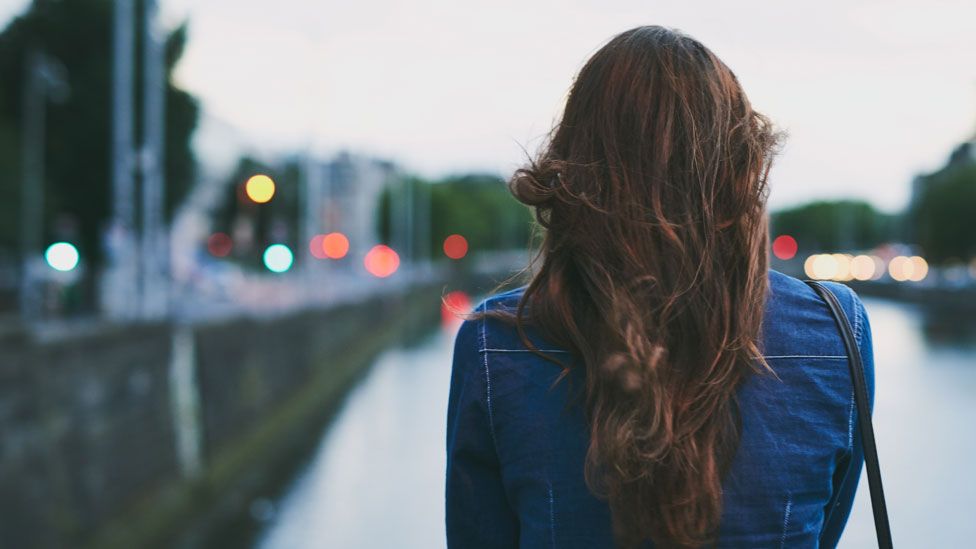 Four women have accused Russell Brand of rape and sexual assault in a joint investigation between the Sunday Times, the Times and Channel 4's Dispatches.
He is also accused of behaving inappropriately at work during the height of his fame, including by undressing, making sexual remarks and acting aggressively. The comedian and actor denies all the allegations.
Since the story broke, some have asked why the women took their stories to the media, instead of the police.
Sunday Times journalist Rosamund Urwin, part of the team that investigated the allegations, told the BBC that coming to the media is not an easy choice but, for some victims, it is a "preferable option". None of the women interviewed in the investigation reported their allegations at the time.
But Urwin emphasises there have been many stories "about why women don't have faith in the criminal justice system to get justice".
The women who have made allegations against Brand were not paid for their interviews.
'Classic victim blaming and shaming'
"Nadia" – one of those to make accusations against Brand – was treated at a rape crisis centre on the same day of her alleged assault in 2012. The Sunday Times and Dispatches investigation says it has confirmed her visit to the centre via medical records.
According to these notes, an officer from the Los Angeles Police Department was alerted by the centre but Nadia chose not to make a report, saying she "didn't think my words would mean anything up against his".
Women reporting serious sexual assaults can face intense scrutiny and cultural bias, says Caroline Nokes, who chairs the Commons' Women and Equalities Committee.
She told BBC Breakfast that, since the Russell Brand investigation was published, people have been "questioning the veracity of [the women's] claims, challenging them over their own behaviours, questioning why it took so long for them to come forward".
She says this is "classic victim blaming and shaming" behaviour, and acts as a deterrent to vulnerable victims.
Ms Nokes wants women to be "encouraged and empowered" to report crimes, but says this is difficult "when we have the Metropolitan Police themselves hanging under a cloud".
High-profile cases of rapes by serving Metropolitan police officers have shaken trust in the force, while a damning review earlier this year found the capital's police force was failing women and children. In a speech last week, Met Commissioner Sir Mark Rowley said the force was in reform, with "a mission of more trust, less crime and higher standards".
The Metropolitan Police said on Sunday it was making further approaches to the Sunday Times and Channel 4 "to ensure that any victims of crime who they have spoken with are aware of how they may report any criminal allegations to police". On Monday, it said it had received a report of a sexual assault alleged to have taken place in Soho, central London, in 2003.


Russell Brand allegations
What is Brand accused of?
Rollercoaster career: From Hollywood star to YouTube guru
A sobering reminder of noughties culture
Newscast: The Russell Brand allegations


Going to the police after a traumatic incident can feel daunting, says Michaela-Clare Addison, national sexual violence lead at the charity Victim Support.
Victims face intimate examination, can be asked to hand over a lot of personal information, such as phones or counselling notes, and "can often feel that they're the ones being investigated", she says.
Daisy Goodwin, a British screenwriter who accused Conservative London mayor hopeful Daniel Korski of groping her at Downing Street, says she approached the media because she felt there was "no other redress". Mr Korski has denied her allegation.
When she complained to the Cabinet Office, she said she was told to go to the police, but did not feel it appropriate, partly "as it was 10 years ago".
"Quite often the media is the only place, without fear or favour, where people can say what's happened to them," Ms Goodwin told Woman's Hour.
She believes that for women who work in Westminster, or within big organisations such as the civil service, it is very hard "to speak out and feel they won't somehow suffer as a result".Some victims may see speaking to journalists as a "last resort", especially if the alleged perpetrator has a high profile, says Ms Addison of Victim Support.
Many rapes are never reported but, of the 70,633 offences recorded by police in the year to September 2022, just 1.6% led to someone being charged. Of those charged, only a proportion will be convicted – when someone is found guilty of a crime.
Jayne Butler, chief executive of the charity Rape Crisis, says reporting crimes to police is an important part of the justice system, but it is a personal choice and victims are not responsible for an alleged perpetrator's future behaviour.
A BBC investigation found that, in 2021, serious sexual offences took the longest time on record to go through Crown Courts in England and Wales – with such cases averaging nine months to complete.
"We know that somebody going to the police is going to be entering into a process that could be years long," Ms Butler says. "That's an awful lot to ask someone to go through, to relive that and to hold it all of that time."
Why do so few rape cases go to court?
The National Police Chiefs Council says every police force in England and Wales is signed up to Operation Soteria – a programme aimed at transforming how rape and sexual offences are investigated.It is urging victims to come forward to police, or speak to independent specialist services such as sexual assault referral centres, if they do not feel comfortable doing so. Chief Constable Sarah Crew, lead for rape and adult sexual offences, says: "Your report will be treated sensitively and we will listen and investigate with respect and empathy."
'Protecting people in future'
While many victims do not feel able to go to the police, some may still want to speak up in other ways to protect potential victims.
In the case of Russell Brand's alleged victims, the Sunday Times reported that several "felt compelled" to speak out "given Brand's newfound prominence as an online wellness influencer".
"Alice", another of Brand's alleged victims, says she did not realise the impact her story would have.She alleges the comedian sexually assaulted her when she was 16 and he was in his early 30s.
Looking back, she feels she was also groomed by Brand, but says that despite her mother's attempts, there was nothing she could do to protect her. As she was 16 – the legal age for sexual consent – she questions what would have happened if the authorities had been approached with concerns about the relationship.
"I've been quite taken aback by how many people have either been able to relate to it, or have been appalled by it, or thought that it's at least something that needs to be talked about," she told BBC Radio 4's Woman's Hour.
"I can't say I'm glad, because it's been an unpleasant experience, but I hope we can have discussions that lead to protecting people in the future."
For those too overwhelmed to pursue a trial, speaking to a journalist can be a way of ensuring their voice is heard, says Ms Addison of Victim Support.
She says high-profile reports such as the allegations against Brand can encourage victims of sexual violence to disclose their experiences – whether to family and friends, helplines or the police.
If an alleged perpetrator is high-profile or has a lot of power, "several people coming together can make a difference in a way that one individual feels isolated", says Ms Butler of Rape Crisis.
But going to the media with sexual assault allegations comes with its own set of challenges. Seeing their own behaviour criticised and scrutinised online can be "really devastating" for victims, she adds.
When these kinds of stories are reported and discussed, Ms Butler says "perhaps our first concern ought to be care for the people around us who might have experienced something similar – because they are listening to us".
If you've been affected by issues raised in this story, there is information and support available on BBC Action Line.
Related Topics
Media
Russell Brand
Women