News-FRONT-EN
BBC 🔵 Nicky Newman: Celebrities pay tribute to inspirational cancer campaigner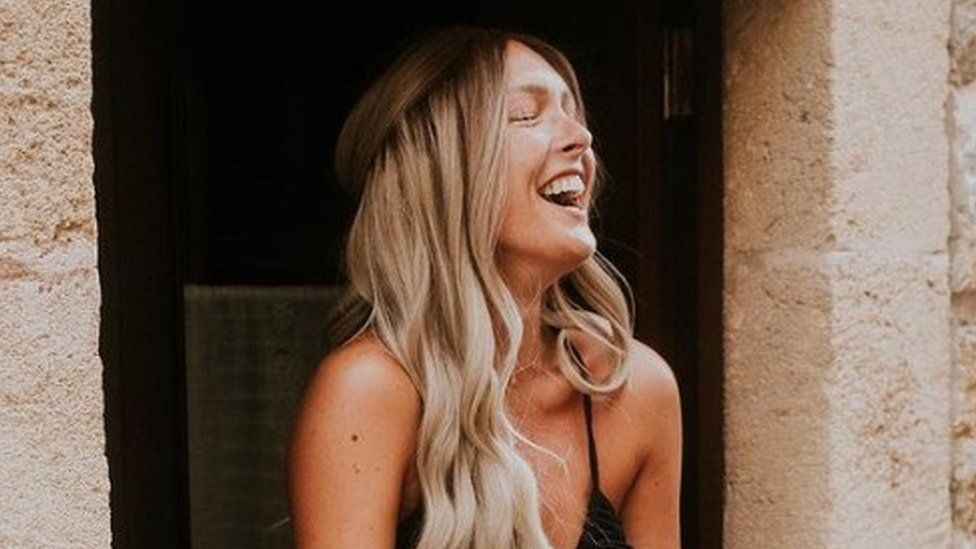 Celebrities including Stacey Solomon have paid tribute to a cancer campaigner whose positivity urged thousands to "go grab life".
Nicky Newman, from Guildford, Surrey, died from secondary breast cancer on Sunday aged 35.
Her husband Alex announced her death on Instagram on Monday with a post Nicky had already written. It has had more than 250,000 likes.
"Never has a star shone brighter", Stacey wrote on Instagram.
She added: "I'm so grateful to have known you. I promise to go grab life and make the most of every single second of every day."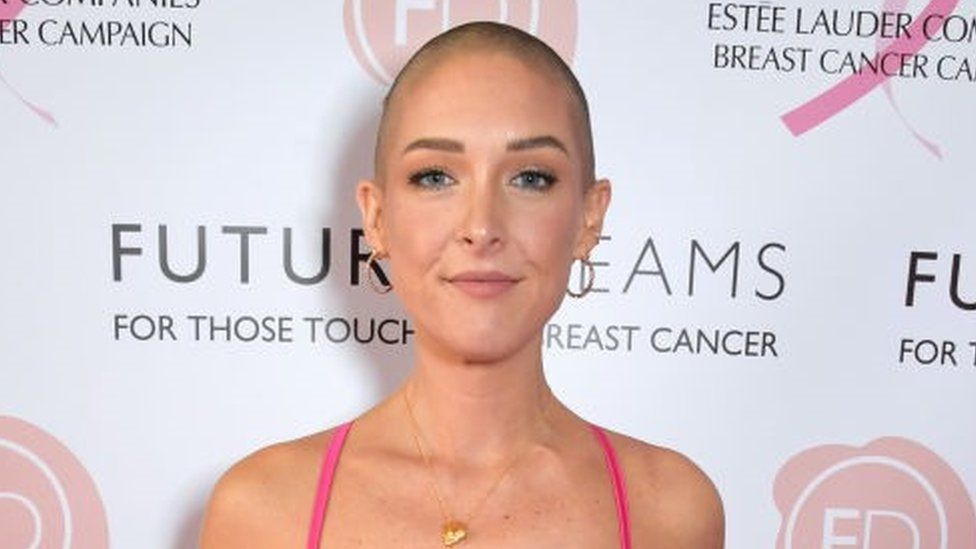 Strictly Come Dancing star Amy Dowden, who is currently undergoing treatment for breast cancer, said Nicky was "the most beautiful ray of sunshine who did so much and created a community and legacy that will live on".
"Thank you for being utterly incredible and a TRUE INSPIRATION (sic). I promise to grab life and deeply miss your radiance and positivity."
Giovanna Fletcher, Vicky Pattisson, Mrs Hinch and Julia Bradbury are also some of the many people who have paid tribute to Nicky.
Friends start secondary cancer support group
Nicky was told she had cancer in April 2018, after finding a lump in her right breast while showering.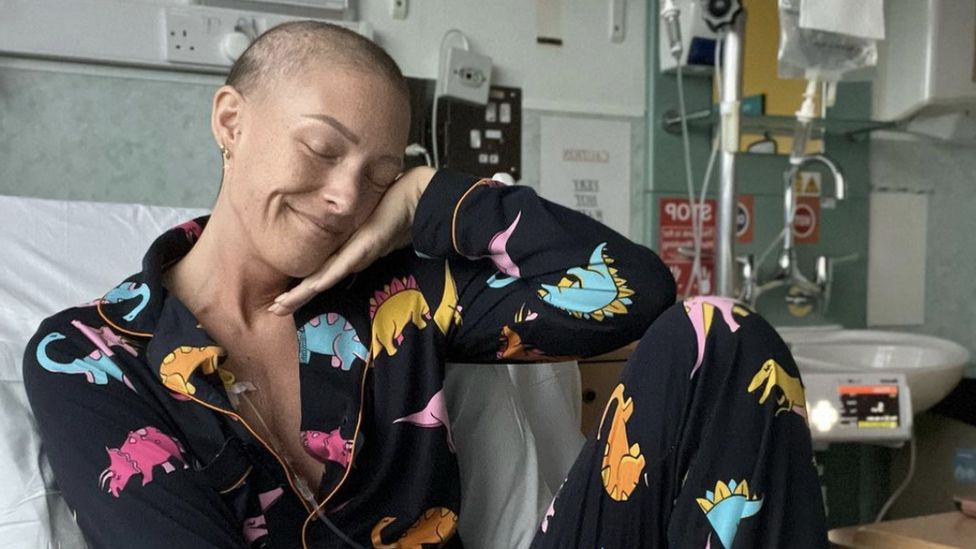 In the space of a week, Nicky suffered a miscarriage, and was diagnosed with metastatic breast cancer.
But for Nicky, the real shock came one week after the diagnosis, when she was given further bad news. The cancer had already spread, and this time, it was incurable.
Despite the news, Nicky decided to document her treatment, capturing the attention of some 300,000 followers online with whom she shared her life, and in doing so, often brought them joy as well as raising awareness.
Known as Nicknacklou, her posts also showed that although you cannot control the condition, you can control how you deal with it.
This Instagram post cannot be displayed in your browser. Please enable Javascript or try a different browser.View original content on Instagram
The BBC is not responsible for the content of external sites.
Skip instagram post by allontheboard
Allow Instagram content?
This article contains content provided by Instagram. We ask for your permission before anything is loaded, as they may be using cookies and other technologies. You may want to read Meta's Instagram cookie policy and privacy policy before accepting. To view this content choose 'accept and continue'.
The BBC is not responsible for the content of external sites.
In the post announcing her death, Nicky urged people to give their loved ones the "biggest squeezes".
She wrote: "If you're reading this it means I have died, I made it 5 & half years though, not bad for a stage 4 breastie ey.
"And none of this 'she fought her battle nonsense', I didn't lose anything, the cancer eventually took over & that's okay, we all knew this would happen.
"I don't think we are ever prepared to hear the words, we think we are indestructible & a magic cure will appear, but the truth is we all live this life day to day (we just knew our days are shorter).
"So please promise me to cherish those around you and give your friends and loved ones the biggest squeezes! GO GRAB LIFE! You never truly know what is coming around the corner – so don't take anything for granted."
This Instagram post cannot be displayed in your browser. Please enable Javascript or try a different browser.View original content on Instagram
The BBC is not responsible for the content of external sites.
Skip instagram post 2 by nicknacklou
Allow Instagram content?
This article contains content provided by Instagram. We ask for your permission before anything is loaded, as they may be using cookies and other technologies. You may want to read Meta's Instagram cookie policy and privacy policy before accepting. To view this content choose 'accept and continue'.
The BBC is not responsible for the content of external sites.
In a follow-up post by her husband Alex, who Nicky affectionately referred to as Mr G after her Instagram followers said he looked a little like Ryan Gosling, wrote they were a "truly rare joining of souls that were simply meant to be one."
He added: "We've been asked before about why it is that we thought Nicky's page here became so popular and that is obviously a very hard question to answer.
"I told my bean a few weeks ago that I think it is because people 'instantly love and are drawn to you because ever since diagnosis, at the worst time of our lives, we chose not to mourn the time we are losing but rather to celebrate and cherish the time that we have left – however long that may be'.
"Anyone that knew my wife knows this to be true.
"Nicky never accepted half measures, she took life with both hands and made each moment special and memorable.
"She has created a legacy here, a place where anyone can see that life is for positivity and smiles and happiness. Even through hardship…even if it seems impossible."


How to check your breasts
Relax – know what's normal for you and check your breasts once a month
The best time to check is in the shower with soapy hands
Take a good look in the mirror beforehand and look for any obvious lumps, skin changes, nipple changes or discharge
Remember to check your armpits
Be aware that young women especially can have lumpy breasts which are entirely normal
Breasts can change depending on menstrual cycle but if a lump persists for more than one cycle, see your GP


Related Internet Links
Nicky & Mr G – Go Grab Life! (@nicknacklou) • Instagram photos and videos
The BBC is not responsible for the content of external sites.