News-FRONT-EN
BBC 🔵 Government sending in officials to run Birmingham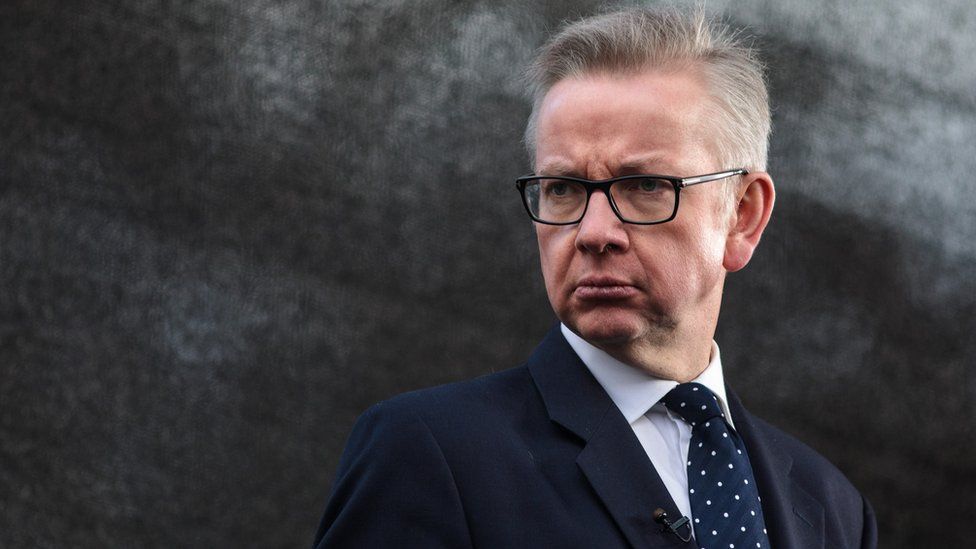 Emergency measures to help run Birmingham City Council during its financial crisis have been announced by the government.
Commissioners are to be appointed to oversee the effectively bankrupt authority.
Levelling Up secretary Michael Gove told the Commons that senior leadership figures in Birmingham had "harmed the city".
A local inquiry was also set to be launched, he said.
The council is facing the prospect of a £760m bill to settle equal pay claims.
It has also warned the bill is increasing by £5m to £14m each month.
"Poor leadership, weak governance, woeful mismanagement of employee relations and ineffective service delivery have harmed the city," said Mr Gove in Parliament.
"I do not take these decisions lightly, but it is imperative in order to protect the interests of the residents and taxpayers of Birmingham, and to provide ongoing assurance to the whole local government sector."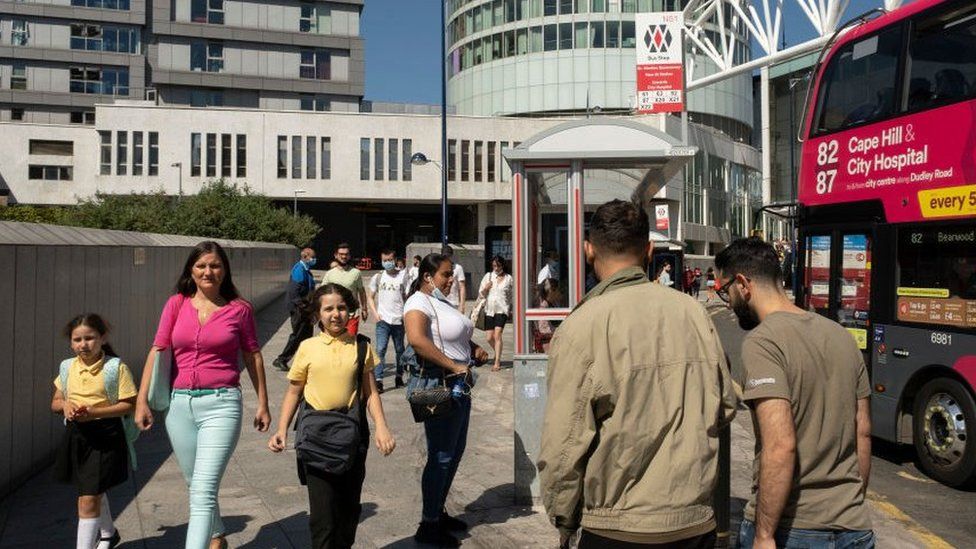 Mr Gove said the commissioners would have the power to make decisions directly, if needed, and the inquiry would consider "the more fundamental questions" of how the city got into this position.
The council would have to prepare and agree an improvement plan within six months, he explained, and had five working days to make representations.
Responding in the Commons, Angela Rayner, shadow Levelling Up secretary, said a "crisis" in local government had been caused by "the Conservatives' wrecking ball".
"With every swing, another local council is pushed to the brink and another local community falls over the edge," she said.
"And this isn't a one-off. So can I ask [Mr Gove] what work his department is doing to support local authorities that are warning of financial distress now?"
The city's Labour leader, John Cotton, had previously said he had met Mr Gove and was having ongoing communication with his department and the Local Government Association as the authority recognised its challenges and a need for assistance to address them.
But a government source told the BBC the scale of difficulties was "much worse than thought" and accused the authority of failing in its basic duties.
The council is also facing a projected deficit of £87m in this year's budget.
As a result of the inability to balance the books, it earlier this month announced that all new spending would cease, although services it had a statutory duty to provide – including education, social care and waste collections – would continue.
Two months before the issuing of that Section 114 notice, which formally outlined the constraints, the council said it had taken the decision to stop spending on all "non-essential" services. What those are have yet to be announced.
An extraordinary general meeting of the full council is due to be held next Monday to discuss a financial recovery plan.
In a report released ahead of it, chief executive Deborah Cadman said work to address problems "must be urgent, will involve hard choices about what we deliver and how we operate and will result in a smaller organisation".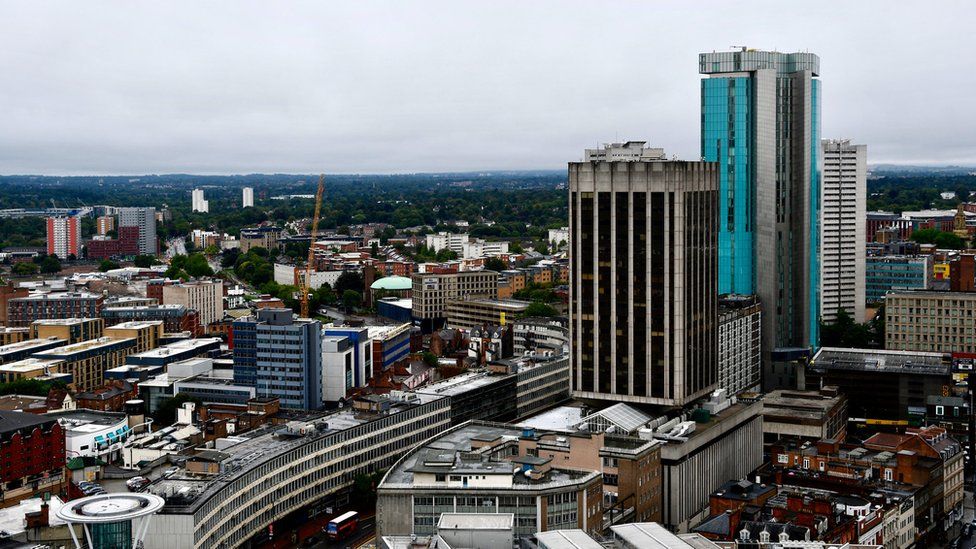 What is a Section 114 notice?
Under the Local Government Finance Act 1988, if a council's chief financial officer believes the authority cannot meet its expenditure commitments from its income, they have to issue such a notice
They do not need the consent of councillors to do so
Local authorities in the UK cannot go bankrupt but the issuing of the notice is often described as "being effectively bankrupt", meaning they cannot make new spending commitments and must meet within 21 days to discuss next steps
No new expenditure is permitted with the exception of funding statutory services, including safeguarding vulnerable people, but existing commitments and contracts will continue to be honoured
Most councils in such a position pass an amended budget, reducing spending on services
Thurrock, Croydon, Slough and Northamptonshire have issued section 114 notices in recent years
(Source: House of Commons Library)


The council has already paid out more than £1bn in compensation to underpaid workers.
The settling of claims in 2012 followed a court ruling that found hundreds of mostly female employees, working in roles such as teaching assistants, cleaners and catering positions, missed out on bonuses given to staff in traditionally male-dominated roles such as refuse collectors and street cleaners.
In June, it emerged there was a further £760m equal pay liability – a sum equivalent to the entire annual spending on services and no means to meet the bill.
On Monday, the council's chief executive wrote to staff to say the authority had been in "constant discussion" with the government.
"I will make sure I let you know when there is an update to share," she added.
The council is set to formally ask the government for "exceptional financial support", likely to take the form of permission to borrow money to service debt, or sell assets, such as buildings and land, to raise cash to deal with its financial liabilities.
This has led to speculation over which assets could go.
Prof Tony Travers, visiting professor in the London School of Economics' Department of Government, said selling off assets "would not provide money immediately to relieve 'annual' budget pressures".
But he said the government had in the past allowed Birmingham to "capitalise" spending earmarked for equal pay, meaning the council could use the money from asset sales to cover such liabilities.
Councillor Robert Alden, leader of the Conservative opposition in Birmingham, said residents deserved better and called for more transparency from the authority over equal pay claims.
The Labour administration had "failed to get a grip" of the issue, he said.
"The problem is the council hasn't listened; they haven't listened to the opposition, they haven't listened to the officers, they haven't listened to the auditors and they haven't even listened to the trades unions who have all been raising concerns with them because they have put their heads in the sand instead of facing up to the mess they've made."


Follow BBC West Midlands on Facebook, Twitter and Instagram. Send your story ideas to: newsonline.westmidlands@bbc.co.uk
Related Topics
Michael Gove
Ministry of Housing, Communities & Local Government
Birmingham
Birmingham City Council
Local government
Related Internet Links
Department for Levelling Up, Housing and Communities
The BBC is not responsible for the content of external sites.