News-FRONT-EN
BBC 🔵 Celtic FC seeking to settle boys club sex abuse cases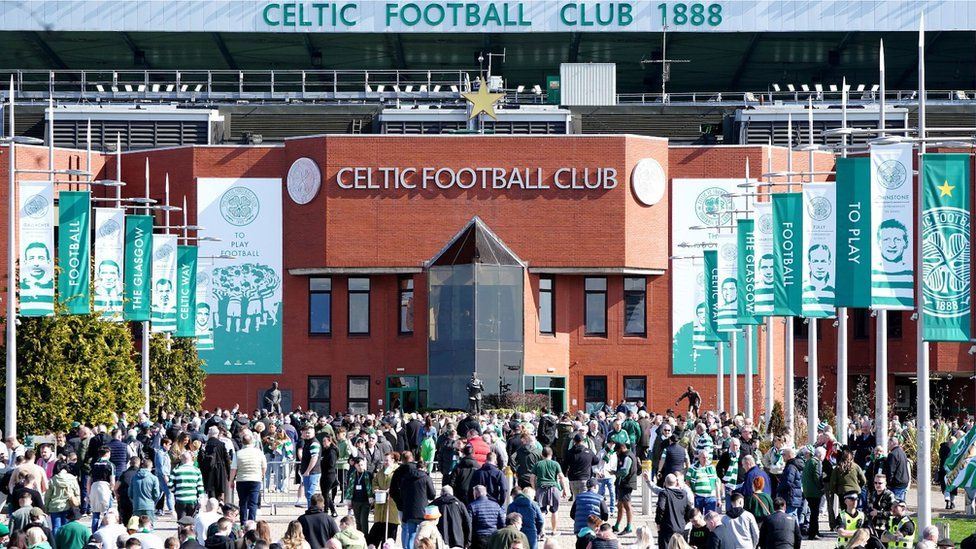 Celtic is seeking to settle legal claims of historical abuse at Celtic Boys Club, BBC News understands.
Lawyers acting for more than 20 former players have been told the club intends to enter settlement negotiations.
In recent years several former coaches and officials at the club have been convicted of sexual offences against teenage players spanning decades.
Celtic previously said it was not responsible because the boys club was an "entirely separate" organisation.
BBC News understands the club has not admitted liability. Celtic has been contacted for comment.
Ex-Celtic Boys Club coach assaulted three players
Celtic Boys Club founder guilty of abusing boy
Celtic to face 'class action' over Boys Club abuse
Earlier this year a judge gave the go-ahead for a US style "class action" group litigation to proceed against Celtic for alleged abuses at Celtic Boys Club.
The boys club was established as a feeder team to the senior Celtic side in 1966 and the two clubs had close ties, sharing players, officials and premises.
Lawyers acting for the former players argue the boys club and Celtic were "intimately connected" and the senior club was "vicariously liable" for assaults carried out in the youth set up.
The litigation, run by Thompsons Solicitors, relates to historical claims of sexual assault by convicted paedophiles Jim Torbett – the founder of the Boys Club – and Frank Cairney, a former coach.
Group proceedings were brought in to Scots law in 2020. They allow groups of two or more people with the same, or similar, claims to raise a single action in the Court of Session.
A hearing for the group litigation had been scheduled for October at the Court of Session before Lord Arthurson.
It is now understood Celtic has made it clear it is prepared to negotiate to settle the cases.
Related Topics
Scottish Premiership
Glasgow